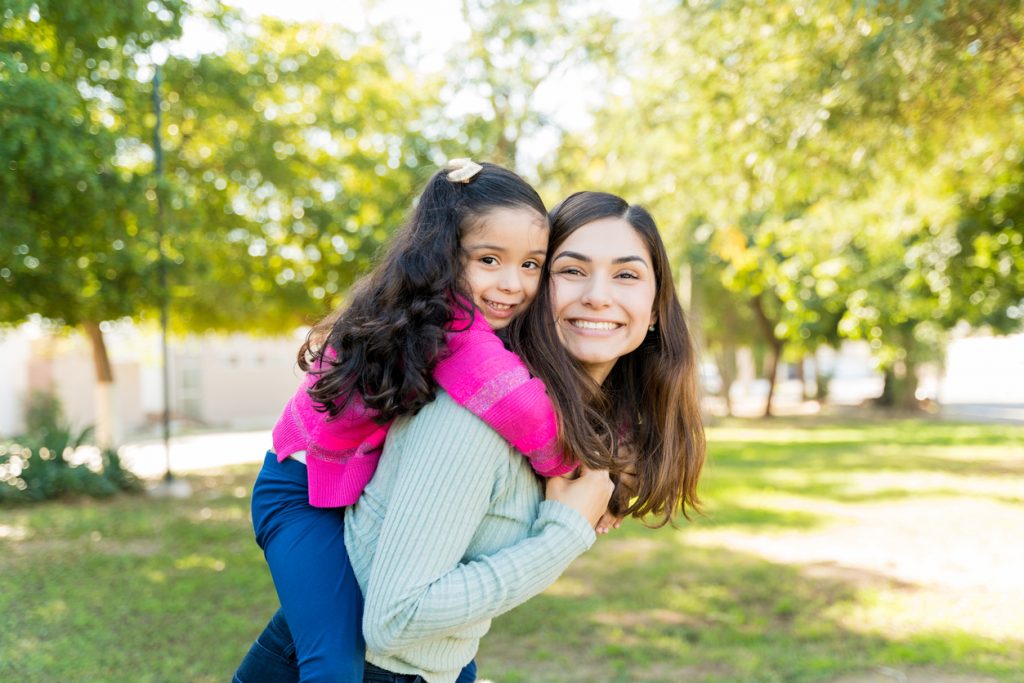 As a parent, there's little you think about more than your children's health. You do your best to make sure they're eating right, getting plenty of activity, and going to the doctor and dentist in Las Vegas for regular checkups.
With that long list of ways to make sure your children are safe and healthy, their oral health can end up dropping lower in your priorities. It can feel tempting to just make sure your kids are brushing twice a day, flossing every night, and crossing your fingers that they're keeping cavities at bay.
As a busy parent, the same may go for your own personal dental health. But what you may not know is that upgrading your dental routine to regular check-ups and dental care can be a hack to help prevent 90% of other systemic issues that can affect your whole body, like heart disease or diabetes.
Not only can dental care help prevent much bigger health issues than a small cavity, but it can save you money, too.
According to the AHDA, every $1 spent on preventative dental care can save a family around $50. And with programs like our dental savings plan, you can see those savings start to stack up right away.
Let's explore the difference between a dental savings plan and dental insurance, and all the ways our dental savings plan is designed to take the headache out of dental care for you and your family.
Dental Savings Plan vs. Insurance
For many of us, the idea of adding the expense of dental insurance to our budget is far from exciting. Luckily, dental savings plans are a bit easier to navigate than dental insurance, with even fewer hoops to jump through.
The most prominent difference between dental savings plans and dental insurance coverage is the ways that you save money. While dental insurance typically has a third party that pays for dental costs for you, dental savings plans lower the prices of the services themselves.
Because dental savings plans aren't run by insurance companies, you can skip the headaches of figuring out deductibles, being subjected to waiting periods, or being restricted by annual maximums.
Dental savings plans come in handy especially if you or a family member ends up needing dental care outside check-ups and cleanings, like a root canals or fillings. You won't have to wait while in pain for your insurance coverage to come through, or have to agonize over whether your services will be covered.
Instead, you simply schedule your appointment, and watch the discounts save you much more than the price of your yearly membership. There's nothing like seeing a good choice in action!
Access Health Dental Savings Plan
We've done our best to perfect a dental savings plan that's clear, easy to navigate, and saves you money on your and your family's dental care.
We started by creating fair, easy-to-access membership structures:
Membership fees are $84 per year for individuals, or $7 a month
Partner plans are $144 a year, or $12 a month
A family plan for 3 or more people is $192 a year, or $16 a month
With our discount schedule, it's easy to see how these membership fees pay for themselves. For example, if you were to need a full mouth X-ray along with a check-up, that would typically cost you around $276. But with the dental savings plan, both of these services would be free!
Worried about pricier services, like braces? We've got that covered, too.
Getting braces while under the dental savings plan will save you up to $2,667. Think of the other bills you could pay with that savings!
In one appointment, you've exceeded your membership for the year in savings.
Other benefits of the Access Health Dental Savings Plan include:
Free check-ups: 2 free check-ups per family member per year — no catch.
Discounted orthodontics: Discounts on cosmetic, orthodontic and specialty procedures.
Patient referral rewards: Get the chance to receive rewards and credits for anyone you get to sign up for our dental savings plan.
Most importantly, with the Access Health Dental Savings Plan, you'll know you have a dental home with us. The friendly faces at our offices will become familiar friends that you and your family look forward to seeing — and we look forward to seeing you, too!
You'll also be able to rest assured knowing your dentist in Las Vegas knows exactly what's best for you and your oral health. No matter what changes life brings you, whether it be a move or a new work schedule, one of our offices is bound to have you covered.
Get More Savings on Dental Care
As we get closer to the end of the year and bills become tighter with the holiday season just around the corner, we want to save our patients money so that you have one less expense to worry about.
With an Access Health Dental Savings Plan, you can save you and your family money on your dental needs all year long. This is a worthwhile investment too good to pass up.
Not only is our Las Vegas dental savings plan easy to navigate, but it's even easier to enroll. All you need to do is fill out a couple of forms and send your payment, then we can get to scheduling your appointment!