Our state-of-the-art, one-of-a-kind Mobile Dental Office is a full-service dental office — on wheels!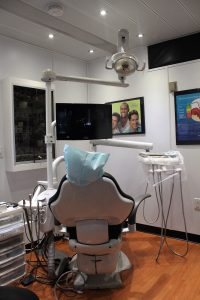 From routine check-ups and cleanings to complex treatments like root canals, dentures, and dental implants, we do it all — right at the convenience of your workplace.
See our Mobile Dental schedule
Convenient, Accessible Dental Care for Employees
Our Mobile Dental office is headed by a team of dental healthcare providers committed to improving the overall health and wellness of our patients and community.
We utilize our one-of-a-kind, full-service mobile dental office to provide better access to quality dental care across Southern Nevada.
We partner with several large employers throughout Southern Nevada to offer their employees easier access to quality dental care in a convenient, comfortable, and caring setting.
It's a unique experience and not like any other dental office you've been to…and we're really proud of that!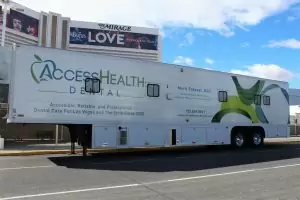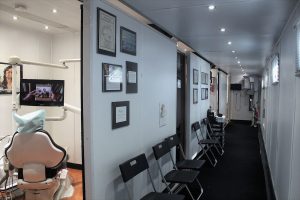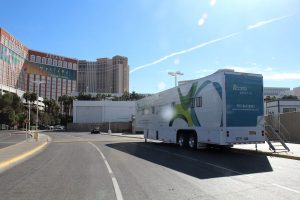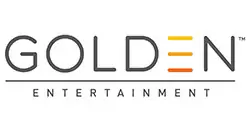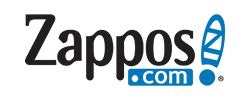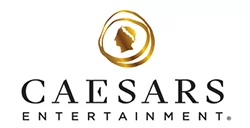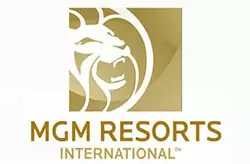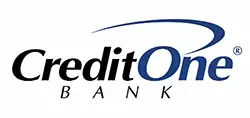 How it Works
We are a full-service dental office capable of performing simple procedures such as exams and cleanings, to more complex procedures such as root canal therapy, crowns, extractions, dentures, and dental implants.
The mobile office is complete with 5 private operatories, OSHA compliant sterilization lab, digital x-rays, panoramic x-ray machine, intraoral cameras, laser technologies, and TV screens for your enjoyment.
We utilize our mobile office to partner with large employers throughout Las Vegas and southern Nevada that understand the importance of oral healthcare and providing a convenient alternative for their employees.
Book the Access Health Mobile Dental Office Today
Interested in booking our mobile dental office for your employees? Contact or Call Us below »